Christian Human Rights Education
Justice Revival provides innovative Christian education on human rights to church and seminary audiences across the United States.
Our classes and workshops approach this vital subject from theological, ethical, legal, and historical perspectives, emphasizing the powerful support human rights derives from Christian beliefs and values. As a groundbreaking leader in this field, Justice Revival has educated hundreds of people of faith from coast to coast.
Educational Impact
We provide pioneering Christian education on justice and human rights designed specifically for U.S. church communities. It's the first of its kind in the United States.
When asked about their most valuable insights from Justice Revival's course, here's what participants had to say:
"Awareness of human rights of every individual."
"How the Christian life and thinking underscores human rights."
"The importance based on my faith of defending the rights of others."
"To treat others as equals—more so than before."
"There is a role for all of us to play."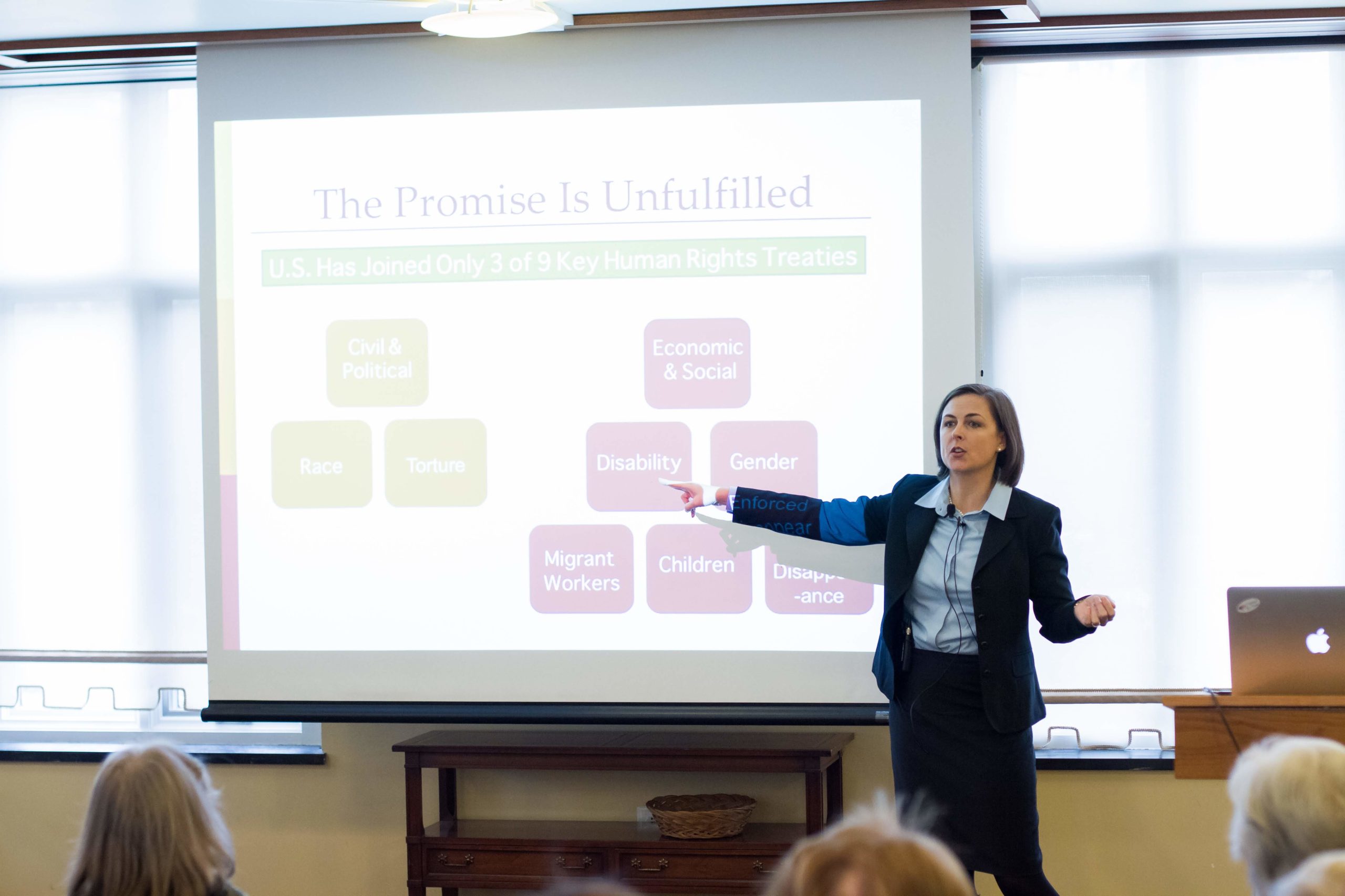 Justice Revival offers seminary-level human rights workshops designed for current and future faith leaders.
In recent years, we have collaborated with:
Yale Divinity School's Center for Continuing Education
The John Leland Center for Theological Studies, Institute for Justice Formation
The Overseas Ministry Study Center at Princeton Theological Seminary
"I believe clergy, particularly seminarians across all denominations, ought to learn from Justice Revival how to become committed, informed human rights advocates… Advocating human rights is unequivocal Christian stewardship.
At the Institute for Justice Formation, we rejoice at Justice Revival's contribution to our discussion around justice, church, and society. Justice Revival's insightful human rights presentation is now a foundational component of our graduate certificate in Biblical Justice Formation."
"Justice Revival is a gift to the world Christian community. Our ministry serves as a gathering place for church leaders, scholars, and artists from the majority world, and knowing that our global partners often live and work in places where there are serious human rights abuses, we invited Allyson to lead the seminar on 'Human Rights in Christian Perspective.'
Allyson presents the theoretical material with clarity, depth, and nuance, making space for participants to read this material into their own social, cultural, and political contexts."
Special Class Offering: Gender Justice and Equality
If we are all equal in dignity and worth before our Creator, do we not also deserve equal respect under the law? What should prophetic faith leaders know about the Equal Rights Amendment, a long-sought human rights reform? And what will it take for the ERA to become the law of the land, over a century after it was first introduced?
Explore the hope of gender justice in a dynamic workshop led by an expert on the front lines of the ERA movement.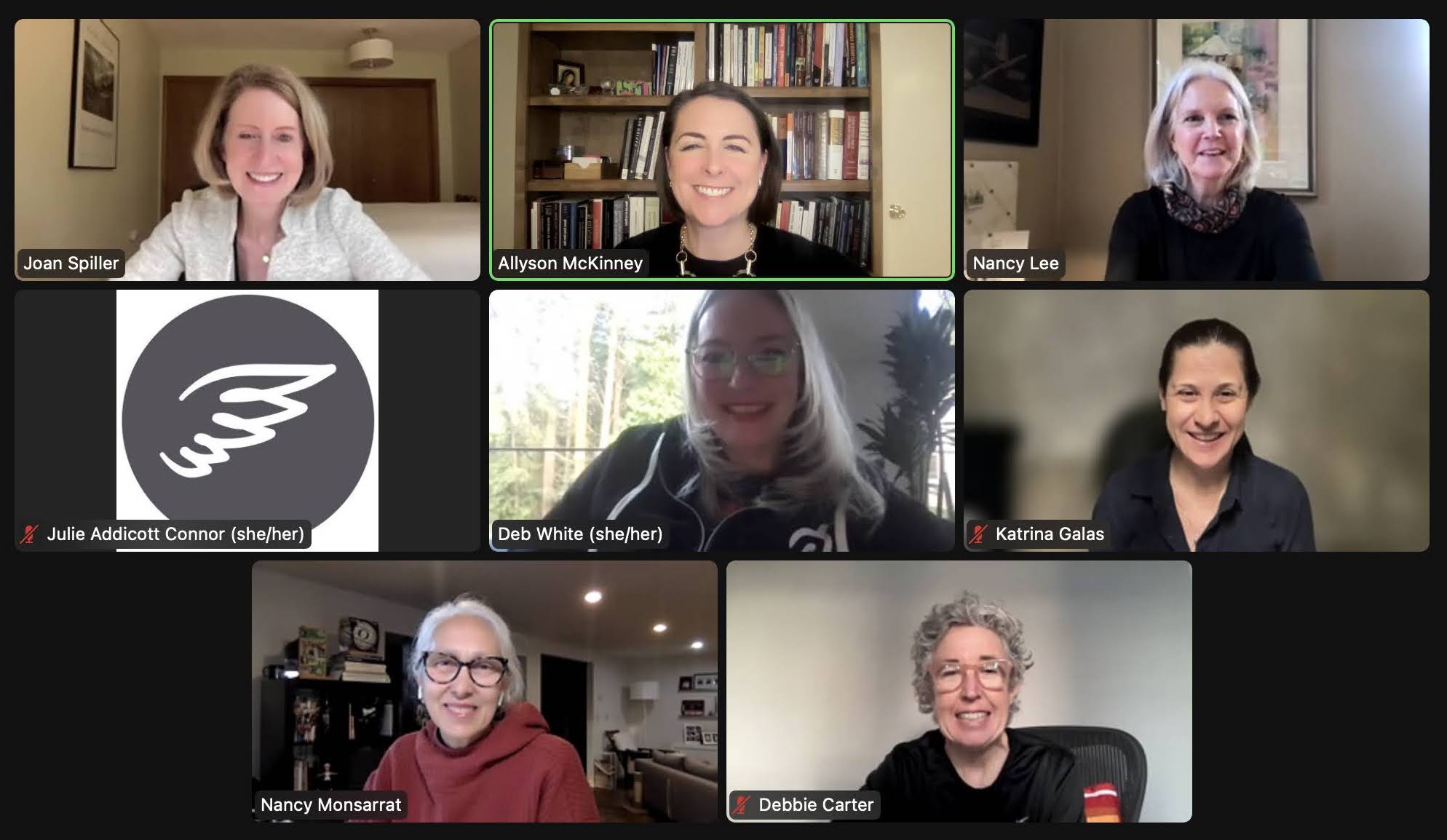 "Allyson helped us navigate through questions of both political and economic rights, Biblical and theological sources, and then finally, how these things translate into real life. I found these ideas exciting and transformative, and immediately picked up one of the books she suggested for further reading.
After years of ministry, sometimes it feels hard to get excited about new areas of theology and practice, but this isn't one of those times. I'm genuinely engaged in this important area now, and I hope that the way I and we do ministry will be permanently changed."
"Justice Revival is a breath of much-needed fresh air! The classes were informative and inspiring.
Allyson prompted us to explore the theological roots of human rights, and to trace their development in America's history. Her vast knowledge – from Bible stories to Supreme Court decisions – is deep and her Christian interpretation is rich… Each class session resulted in meaningful conversations about justice: what has happened in the world, what is happening now in the U.S. and around the world, and what we, as a Christian community can do about it. I highly recommend her classes to any community dedicated to justice and human rights!"
Bring Human Rights Education to Your Community!