Education
We educate church, seminary, and university audiences on the importance of human rights to a Christian understanding of justice. Our innovative, high-quality programs illuminate human rights from theological, spiritual, historical, and legal perspectives. They help participants understand the profound relationship between Christian values and human rights—and prepare them to put this knowledge into action, in their communities and beyond.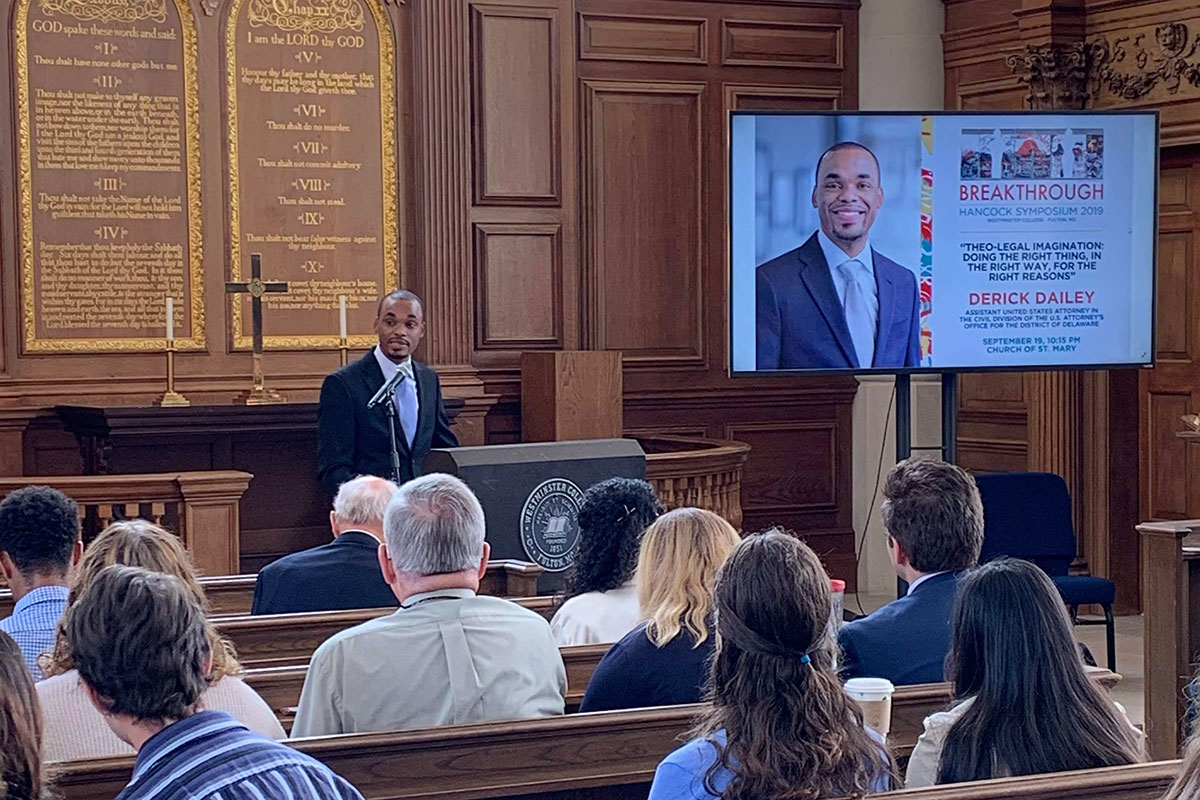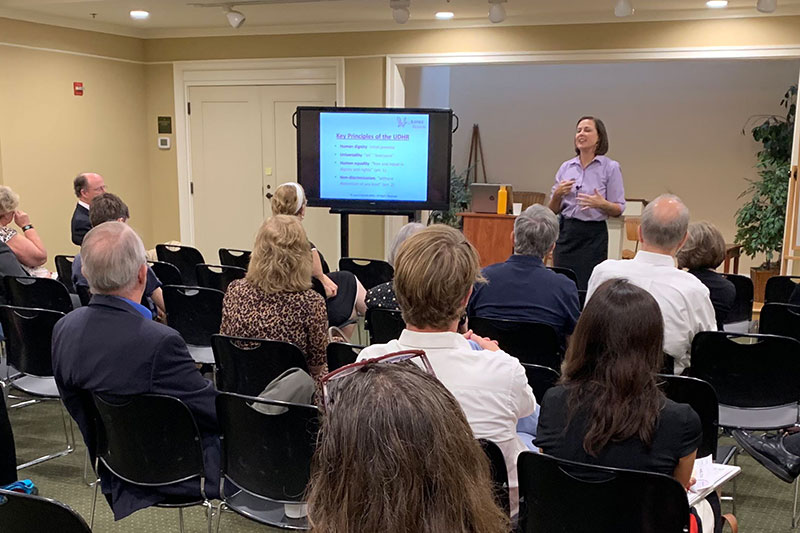 Thought Leadership
We voice bold faith support for justice and the equal rights of all people, in the Church and the public square. Through sermons, speaking engagements, publications, and interviews, we explain how Christian values and human rights principles affirm one other. Our goal in speaking out is to honor the human dignity and rights of the marginalized and grow the national faith movement for justice.
Advocacy
We marshal the cultural, spiritual, and intellectual resources of the Christian tradition to advocate with a prophetic voice for human rights for all. Our advocacy focuses on the laws, policies, and practices of the United States, with a current emphasis on gender justice and equality. Justice Revival leads the #Faith4ERA campaign, an interfaith initiative to achieve constitutional equality through the Equal Rights Amendment to the U.S. Constitution.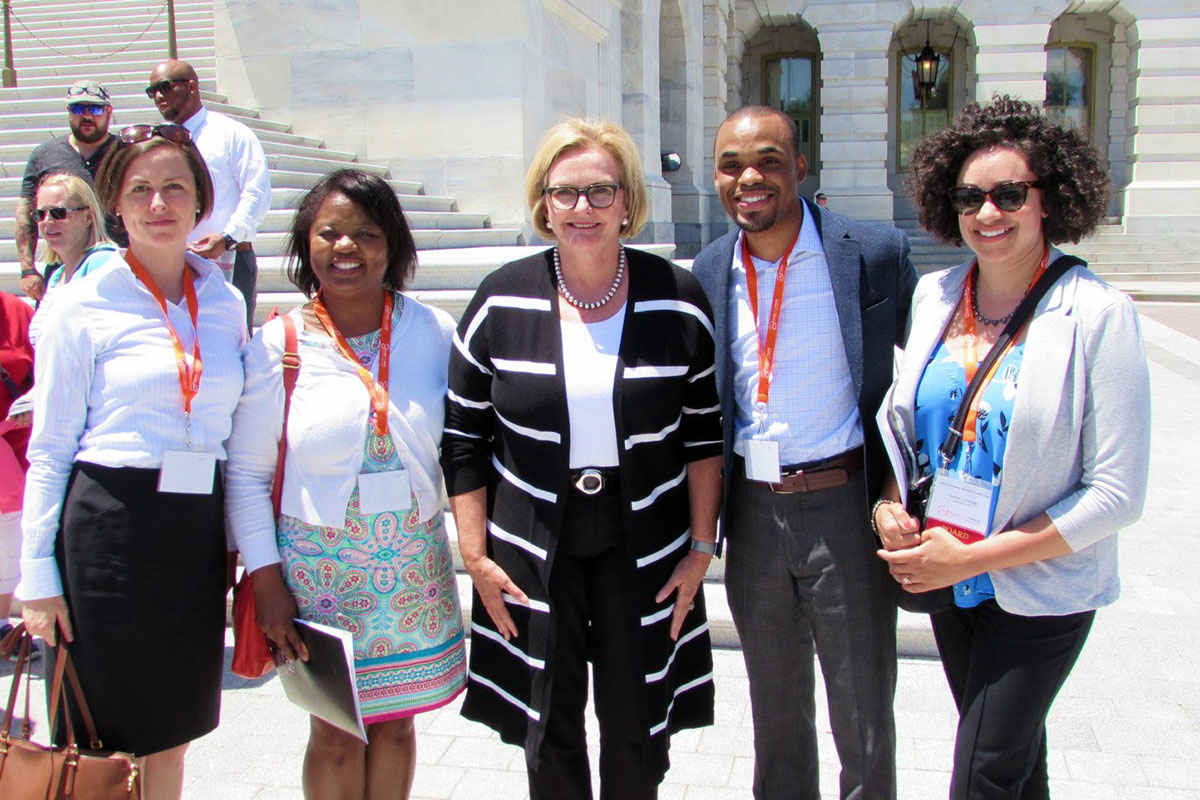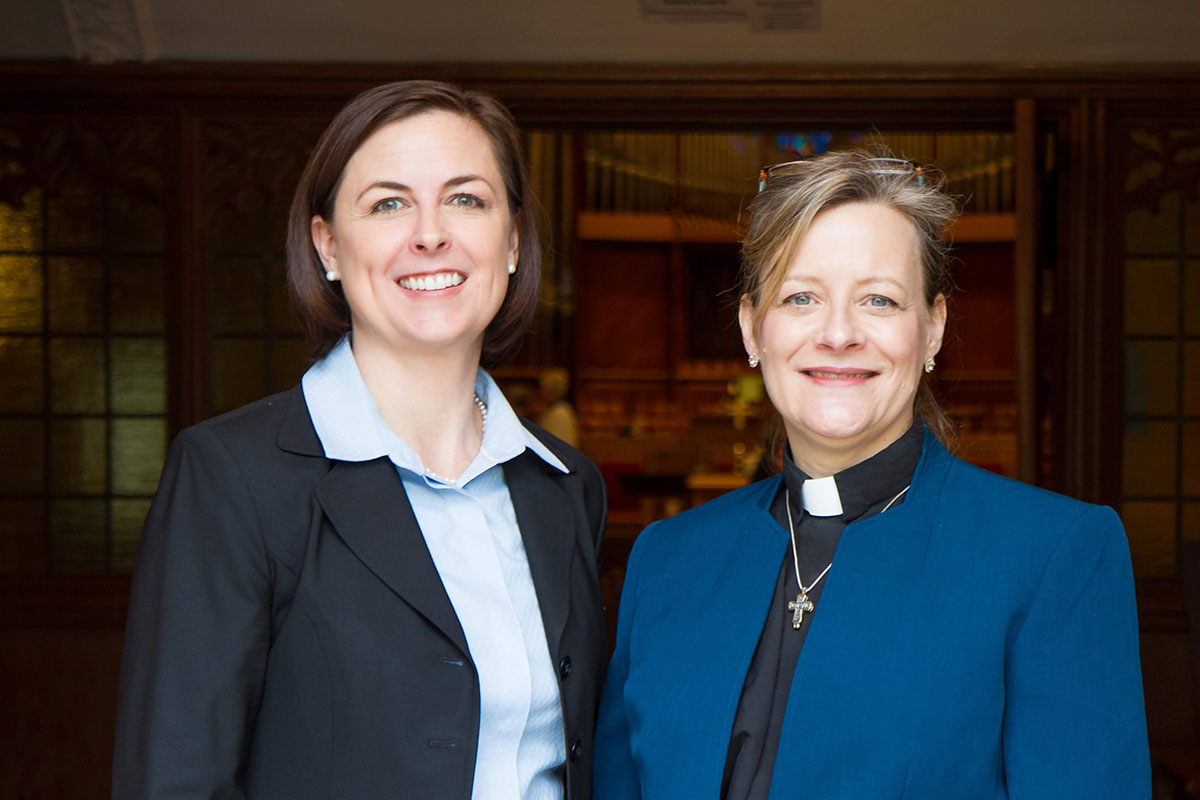 Collaboration
We forge relationships and foster collaboration between Christian congregations and human rights organizations. Recognizing the value of working together across boundaries, we seek to bridge the gap between Christian and human rights communities. We pursue alliances with diverse religious, interfaith, and secular movements for justice and human rights. Invite us to your community so we can work together.
In the U.S. today, Christianity is too often invoked to oppose rather than to uphold human rights. Justice Revival was created to target the root causes of this problem and bring about transformative change."
Through faith-based education and thought leadership, we build essential knowledge and understanding of human rights among faith communities.
By advocating for human rights from a Christian worldview that affirms the sacred human dignity of all, we counteract religious complicity in oppression.
Through partnerships with other leading advocacy groups and coalitions, we promote collaboration between faith and secular human rights supporters.
In all that we do, Justice Revival pursues a radical transformation of the current conditions—empowering people of faith to contribute to the beloved community by actively safeguarding human rights and insisting that our public officials do the same.
Stay in the loop about what we're up to & how you can get involved!
Human Rights Education Across the U.S.
Justice Revival has reached fourteen diverse faith communities in six states across the country with its groundbreaking flagship program.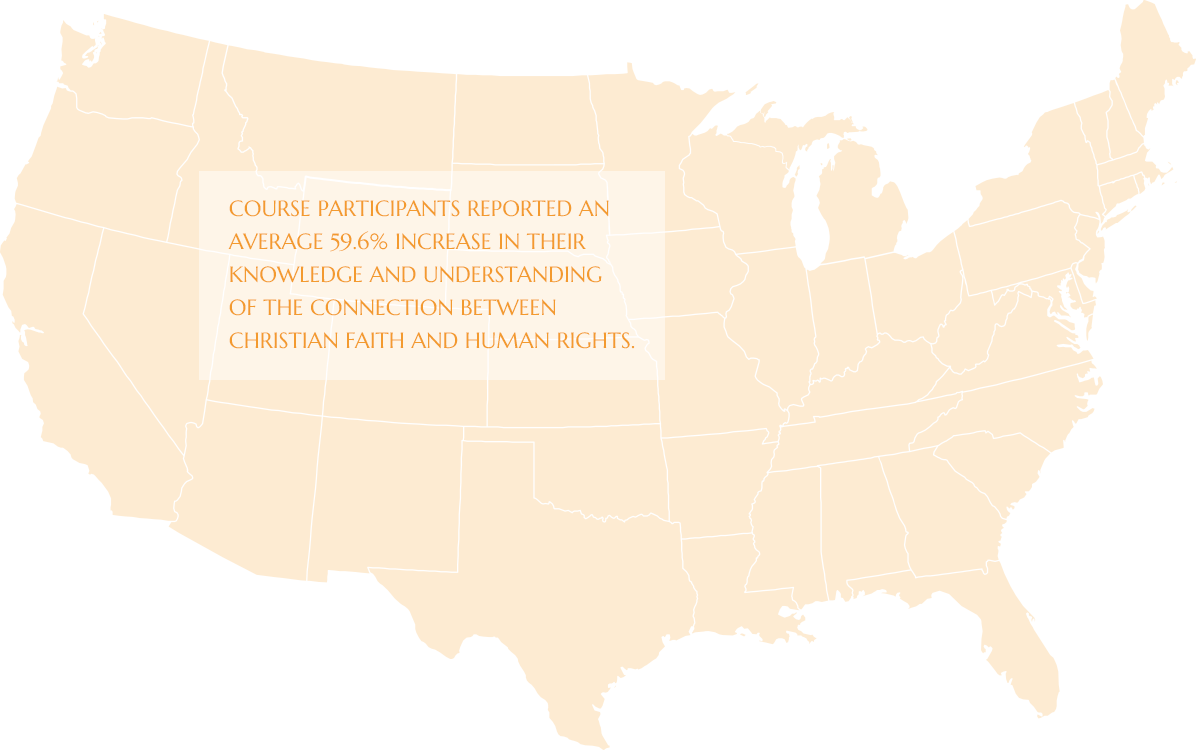 Rolling Bay Presbyterian Church
Bainbridge Island, WA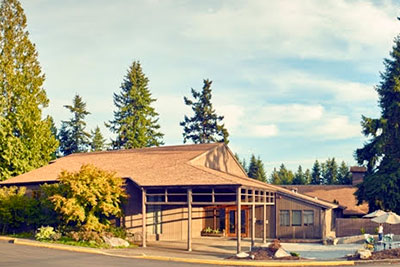 Grace Cathedral
San Francisco, CA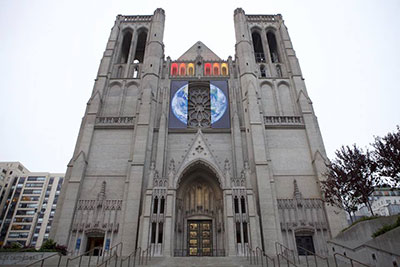 Calvary Presbyterian Church
San Francisco, CA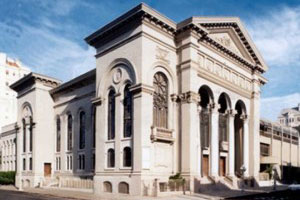 St. John AME
St. Louis, MO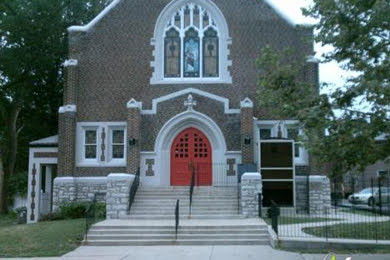 Overseas Ministry Study Center
New Haven, CT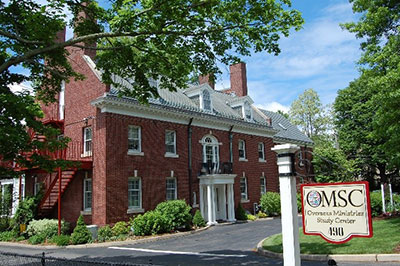 First Baptist Church
West Hartford, CT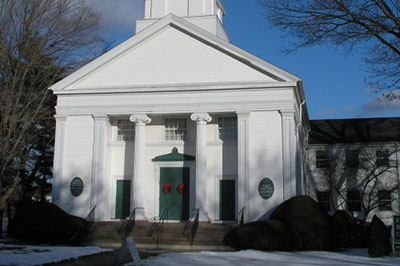 First Presbyterian Church
New Haven, CT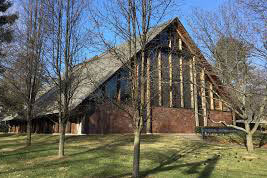 St Columba's Episcopal
Washington, DC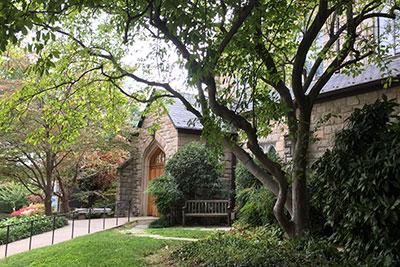 Bradley Hills Presbyterian Church
Bethesda, MD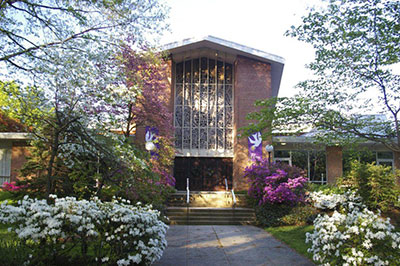 Georgetown Presbyterian Church
Washington, DC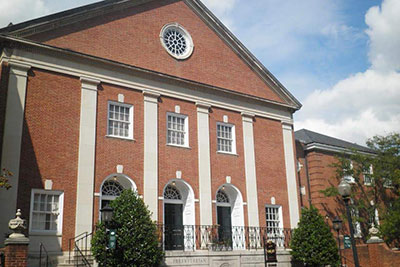 Chevy Chase Presbyterian Church
Washington, DC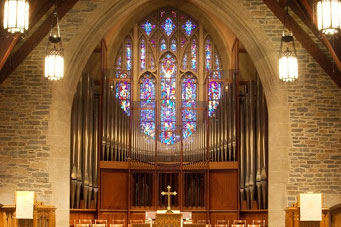 Old Presbyterian Meeting House
Alexandria, VA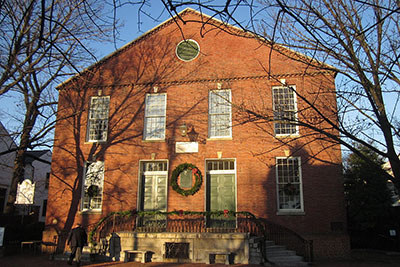 Mount Vernon Presbyterian Church
Alexandria, VA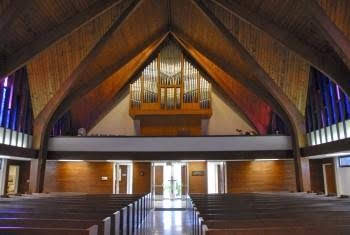 Immanuel Presbyterian Church
McLean, VA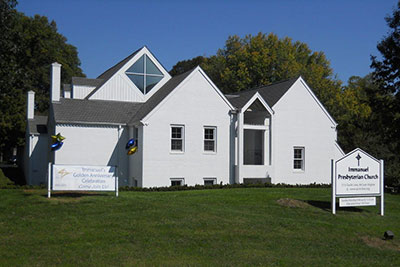 Yale Divinity School
New Haven, CT