Education
We provide churches with innovative, quality education that explores the importance of human rights to a Christian understanding of justice. Our pioneering programs illuminate the concept of human rights from theological, spiritual, historical, and legal perspectives. They introduce participants to the international law and institutions that serve as human rights safeguards. Our courses challenge communities to put their understanding into action by standing up for human rights in their own neighborhoods and beyond. Learn More.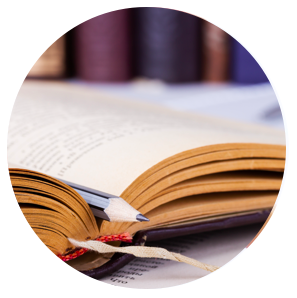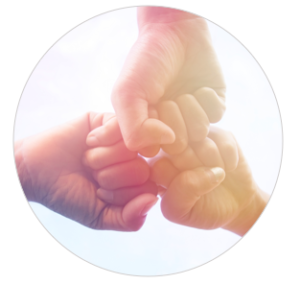 Collaboration 
We forge relationships and foster collaboration between Christian congregations and human rights organizations. Recognizing the value of working together across boundaries, we seek to bridge the gap between Christian and human rights communities. We pursue alliances with diverse religious, interfaith, and secular movements for justice and human rights.
Advocacy
We marshal the cultural, spiritual and intellectual resources of the Christian tradition to advocate with a prophetic voice for justice and human rights for all. Our advocacy efforts focus on the laws, policies, and practices of the United States, based on the conviction that the U.S. must strive for greater realization of human rights at home if it is to become "a more perfect union" and speak with integrity to broader human rights concerns in the world beyond its borders.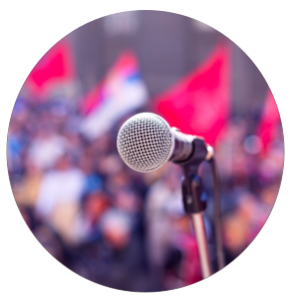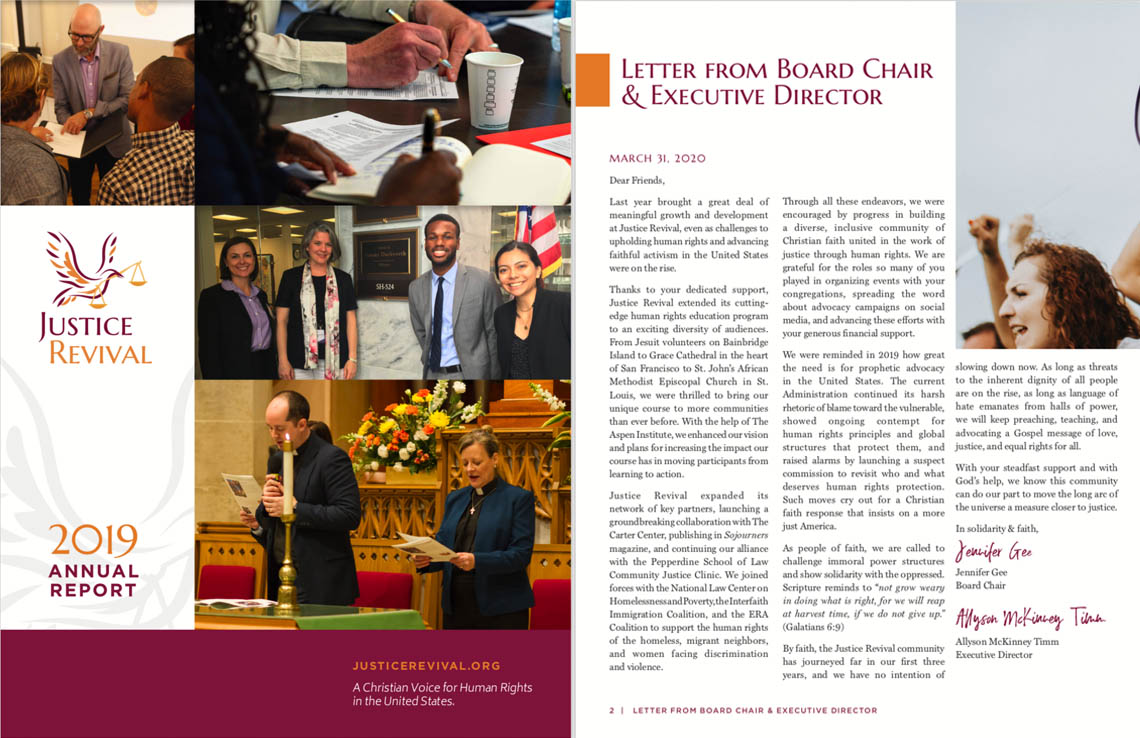 Download our 2019 Annual Report
Learn more about our achievements, impact, and finances in our 2019 Annual Report.
Download the 2019 Report
Human Rights Here at Home
"Where, after all, do universal rights begin? In small places, close to home – so close and so small that they cannot be seen on any maps of the world. Yet they are the world of the individual person; the neighborhood he lives in; the school or college he attends; the factory, farm or office where he works. Such are the places where every man, woman, and child seeks equal justice, equal opportunity, equal dignity without discrimination. Unless these rights have meaning there, they have little meaning anywhere. Without concerned citizen action to uphold them close to home, we shall look in vain for progress in the larger world."
–Eleanor Roosevelt, "The Great Question," remarks delivered at the United Nations in New York on March 27, 1958.