Education
We promote a culture of human rights in the United States by providing religiously literate human rights education designed specifically for American Christian communities. Our pioneering programs empower participants with knowledge about the modern human rights movement, highlighting the contributions of Christian leaders, scholars, and activists. They foster understanding of the rich relationship between Christian beliefs and values and the ideal of universal human rights. They challenge Christian communities to put their understanding into action by doing justice and defending human rights in their own neighborhoods and beyond.
We are also pleased to offer sermons and lectures exploring the biblical imperative to pursue justice in relation to the modern movement for human rights. Please contact us to arrange a speaking engagement tailored to your community's needs.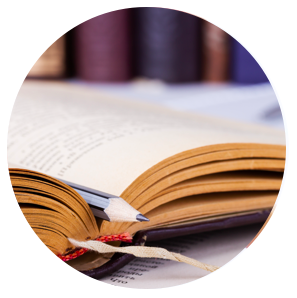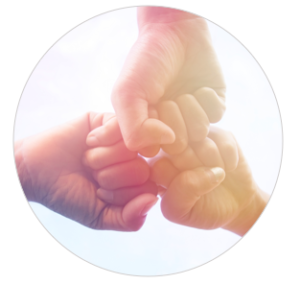 Collaboration 
(Coming Soon*)
We forge relationships and foster collaboration between Christian congregations and professional human rights organizations, serving as a liaison and cultural translator between Christian and human rights communities. We pursue alliances with diverse religious, interfaith, and secular movements for justice and human rights.
Advocacy
(Coming Soon*)
We marshal the cultural, spiritual, and intellectual resources of the Christian tradition to advocate with a prophetic voice for justice and human rights for all. Our advocacy efforts focus on the laws, policies, and practices of the United States, based on the conviction that the U.S. must faithfully strive for greater realization of human rights at home if it is to speak with integrity to broader human rights concerns in the world beyond its borders.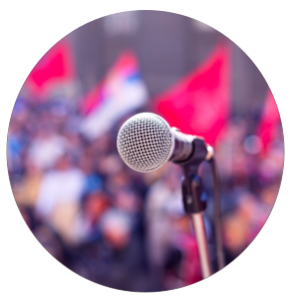 *We are an emerging community with a strong sense of conviction that all of this work is vital in seeking justice faithfully as American Christians. At this early stage, we focus primarily on Education activities, with plans to build our Collaboration and Advocacy programs in the near future. Please contact us if you would like more information.

Human Rights Here at Home
"Where, after all, do universal rights begin? In small places, close to home – so close and so small that they cannot be seen on any maps of the world. Yet they are the world of the individual person; the neighborhood he lives in; the school or college he attends; the factory, farm or office where he works. Such are the places where every man, woman, and child seeks equal justice, equal opportunity, equal dignity without discrimination. Unless these rights have meaning there, they have little meaning anywhere. Without concerned citizen action to uphold them close to home, we shall look in vain for progress in the larger world."
–Eleanor Roosevelt, "The Great Question," remarks delivered at the United Nations in New York on March 27, 1958.