The #Faith4ERA campaign is a national, nonpartisan, interfaith coalition of diverse religious organizations and leaders calling for full inclusion and true equality under the U.S. Constitution through the Equal Rights Amendment.
Already, a dozen faith organizations and over 600 faith leaders representing Judaism, Christianity, Islam, Buddhism, Hinduism, Sikhism, and other traditions have united to proclaim support for the ERA.
Together, we've grown support for the equal citizenship rights of all Americans through advocacy and education—and we will continue this work until the ERA is integrated into the U.S. Constitution for good.
Sign the Interfaith Statement of Support for the ERA
Tell Your Representative: Support the ERA!
"The framers of the Constitution allowed themselves to be held captive to the powerful economic and cultural forces of their time. We must not be captive. Our generation must be the one to enshrine the ERA into our Constitution and continue the labor of birthing a more perfect union."
—Valarie Kaur, Founder, Revolutionary Love Project
"This is the 21st century. We know better than this. Women possess every bit of the image of God that men possess. We are equally human and our work is equally valuable. It is time for The U.S. Constitution to agree with God. It is time to pass the ERA."
– Lisa Sharon Harper, Founder & President, Freedom Road
"I am proud to join this coalition of faith leaders, many of whom I call friends and sisters in the faith, in this renewed call to ratify the ERA. This interfaith, multicultural coalition is shoulder to shoulder in our call for a Constitutional amendment that ensures the full dignity and equality of every person in this country..."
– Rev. Jennifer Butler, CEO, Faith in Public Life
"As Christians, we know that every person, regardless of sex, gender, race, ethnicity, ability, and sexual orientation, is made in the image of God and are all created equal by God. Our laws must uphold this truth, which is why it is so imperative to finally ratify the ERA."
– Adam Taylor, President, Sojourners
"I support the ERA because I believe in women, our power and our capacity to do good. Before our constitution was written or ratified, women—from Abigail Adams to Phillis Wheatley—were inspired to advocate for a greater role and voice for themselves in our nation..."
– Kate Kelly, Esq., Founder, Ordain Women & Author of "Ordinary Equality"
The Interfaith Statement of Support
Join Justice Revival and faith leaders from diverse religious traditions in calling for recognition of the ERA as the 28th Amendment. The Interfaith Statement of Support for the ERA has already been signed by hundreds of faith leaders from the Catholic, Evangelical, Protestant, Buddhist, Hindu, Jewish, Muslim, Sikh, and other faith traditions.
If you are in a leadership role in any religious or spiritual tradition – whether or not it is formally recognized – please sign on in support today. Let's insist that our lawmakers ensure the ERA is fully integrated into the U.S. Constitution.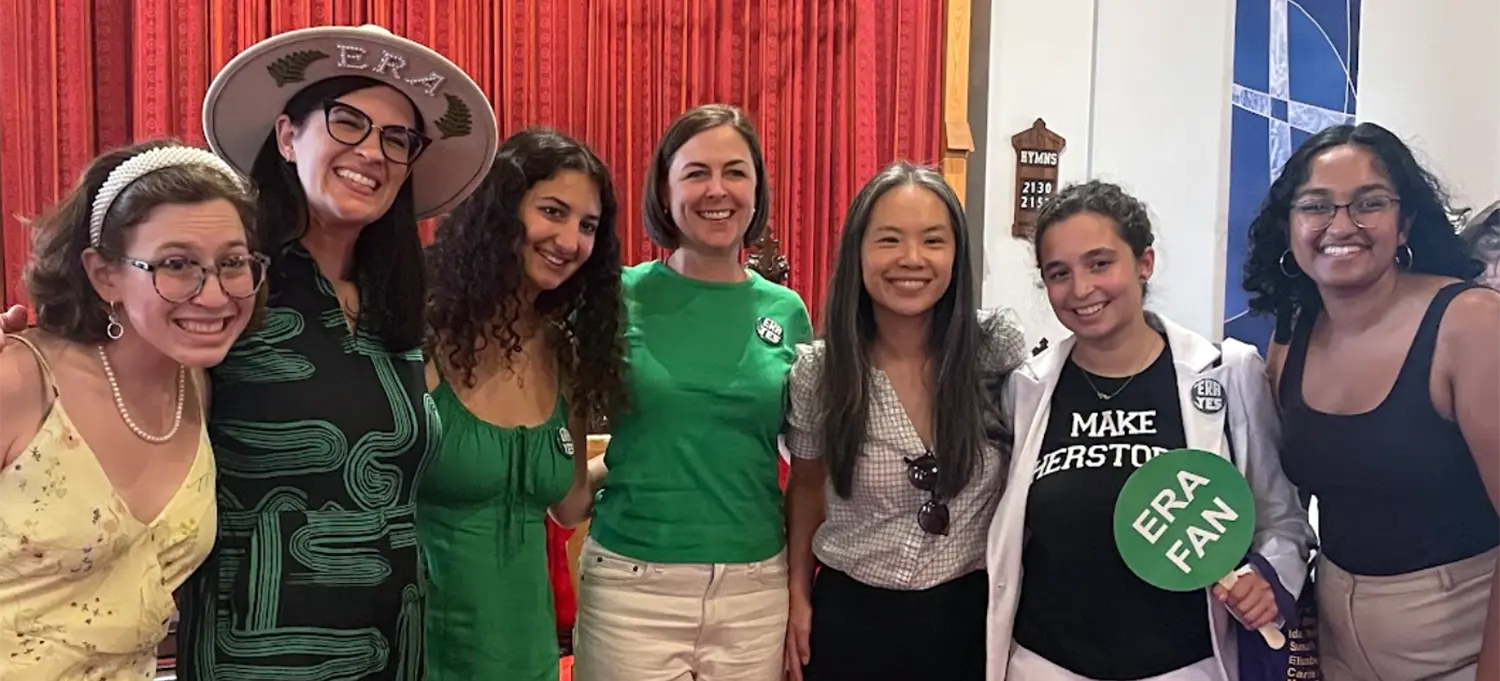 Stay in the loop about the latest ERA news & advocacy opportunities!
Partner with the #Faith4ERA Campaign
Are you part of a religious organization that stands for equality and justice for all? Fill out the form below to learn more about the #Faith4ERA Campaign and how you can join the fight for equal rights.