This event has passed. You can watch the recording below.
In 2020, the Trump Administration ended a 17-year hiatus on the federal death penalty and proceeded to execute 13 U.S. citizens in six months–more federal executions than in the prior 67 years combined. This included the first woman executed by the federal government in almost 70 years. Although 23 U.S. states and the District of Columbia have abolished the death penalty, some use it regularly. This April, two executions are scheduled in Texas, one in Tennessee, and one in South Carolina. All this despite clear evidence of racial bias in imposing the ultimate, irreversible penalty.
Since the mid-20th Century the global community of nations has increasingly declared capital punishment to be incompatible with the fundamental human right to life. Many leaders see it as a barbaric relic of a less civilized past, which only serves to perpetuate a culture of violence. At least 144 countries have abolished the death penalty or put a moratorium on its use. Many have signed a treaty committing to eliminate the death penalty, but the U.S. has not.
Scripture teaches that God's love for creation confers untold dignity and worth on all human beings, who without exception bear the divine image of the Creator. The Christian salvation narrative testifies that no person is without sin, and none is beyond redemption. Yet the United States persists in using lethal punishment in a system shown to be racially discriminatory, prone to error, and morally unjustifiable.
Join Justice Revival and leading advocates for death penalty abolition to discuss why capital punishment offends both the Christian Gospel and the idea of inalienable human rights–and how we can work together to end it for good.
Guest Speakers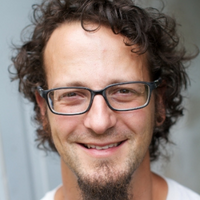 Shane Claiborne is a prominent speaker, activist, and best-selling author.  Shane worked with Mother Teresa in Calcutta, and founded The Simple Way in Philadelphia.  He heads up Red Letter Christians, a movement of folks who are committed to living "as if Jesus meant the things he said." Shane is a champion for grace which has led him to jail advocating for the homeless, and to places like Iraq and Afghanistan to stand against war. Now grace fuels his passion to end the death penalty and help stop gun violence.
Shane's books include Jesus for President, Red Letter Revolution, Common Prayer, Follow Me to Freedom, Jesus, Bombs and Ice Cream, Becoming the Answer to Our Prayers, Executing Grace, his classic The Irresistible Revolution, and his newest book, Beating Guns. He has been featured in a number of films including "Another World Is Possible" and "Ordinary Radicals." His books have been translated into more than a dozen languages. Shane speaks over one hundred times a year, nationally and internationally. His work has appeared in Esquire, SPIN, Christianity Today, TIME, and The Wall Street Journal, and he has been on everything from Fox News and Al Jazeera to CNN and NPR. He's given academic lectures at Harvard, Princeton, Liberty, Duke, and Notre Dame.
Shane speaks regularly at denominational gatherings, festivals, and conferences around the globe.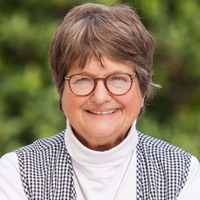 Sister Helen Prejean is known around the world for her tireless work against the death penalty.  She has been instrumental in sparking national dialogue on capital punishment and in shaping the Catholic Church's vigorous opposition to all executions.
Born on April 21, 1939, in Baton Rouge, Louisiana, she joined the Sisters of St. Joseph in 1957. After studies in the USA and Canada, she spent the following years teaching high school, and serving as the Religious Education Director at St. Frances Cabrini Parish in New Orleans and the Formation Director for her religious community.
In 1982, she moved into the St. Thomas Housing Project in New Orleans in order to live and work with the poor. While there, Sister Helen began corresponding with Patrick Sonnier, who had been sentenced to death for the murder of two teenagers. Two years later, when Patrick Sonnier was put to death in the electric chair, Sister Helen was there to witness his execution. In the following months, she became spiritual advisor to another death row inmate, Robert Lee Willie, who was to meet the same fate as Sonnier.
After witnessing these executions, Sister Helen realized that this lethal ritual would remain unchallenged unless its secrecy was stripped away, and so she sat down and wrote a book, Dead Man Walking: An Eyewitness Account of the Death Penalty in the United States. Dead Man Walking hit the shelves when national support for the death penalty was over 80% and, in Sister Helen's native Louisiana, closer to 90%. The book ignited a national debate on capital punishment and it inspired an Academy Award winning movie, a play and an opera. Sister Helen also embarked on a speaking tour that continues to this day.
Sister Helen works with people of all faiths and those who follow no established faith, but her voice has had a special resonance with her fellow Catholics. Over the decades, Sister Helen has made personal approaches to two popes, John Paul II and Pope Francis, urging them to establish the Catholic Church's position as unequivocally opposed to capital punishment under any circumstances. After Sister Helen's urging, under John Paul II the catechism was revised to strengthen the church's opposition to executions, although it allowed for a very few exceptions. Not long after meeting with Sister Helen in August of 2018, Pope Francis announced new language of the Catholic Catechism which declares that the death penalty is inadmissible because it is an attack on the inviolability and dignity of the person, with no exceptions.
Today, although capital punishment is still on the books in 30 states in the USA, it has fallen into disuse in most of those states. Prosecutors and juries alike are turning away from death sentences, with the death penalty becoming increasingly a geographical freak. Sister Helen continues her work, dividing her time between educating the public, campaigning against the death penalty, counseling individual death row prisoners, and working with murder victims' family members. Sister Helen's second book, The Death of Innocents: An Eyewitness Account of Wrongful Executions, was published in 2004; and her third book, River of Fire: My Spiritual Journey, in 2019.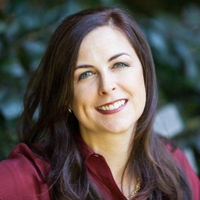 This event will be moderated by Allyson McKinney Timm, Founder & Executive Director of Justice Revival, this event is part of our educational series, "The Heart of Human Rights: Faith-Fueled Advocacy on Issues of Our Day."
In this special series of web-based events, courageous advocates share compelling stories of their struggles and triumphs for justice in modern-day America. They are joined in conversation by other human rights experts and fellow faith leaders who reflect on spiritual and theological dimensions of their cause. Don't miss this opportunity to explore the deep inter-connections between Christian faith and human rights, and to understand urgent justice issues facing the United States today.