As people of faith, we cannot profess the sacredness of human life and ignore the ongoing crisis of police killings and excessive force in this country.
This is a past event. You can watch the full recording below.

A little more than a year ago, Derek Chauvin, a white police officer with 18 prior complaints of misconduct, murdered George Floyd, an unarmed Black man, in broad daylight. Although no response could adequately match the arbitrary deprivation of a sacred, infinitely valuable life, the public outcry for change and accountability has been forceful and widespread. 
Sadly, public officials have not met the intensity of the calls for change with commensurate urgency. Legislative responses have been scattered on state and local levels and efforts to pass federal laws have stalled. This shameful inaction costs lives. Since the murder of George Floyd, police have killed over 1,000 more individuals. 
Unsatisfied with the inadequate response from domestic lawmakers, grieving families who lost loved ones to police killings have looked to faith leaders for solace and leadership, and to international human rights bodies to address the long-neglected violations. Both local and international appeals place pressure on the U.S. to live up to its human rights commitments and shine a light on the structural racism of our criminal justice system. 
Reflecting on the glacial movement toward racial justice in America, James Baldwin asked, "How much time do you want for your progress?" For the people and neighborhoods still subject to the excesses of unaccountable state power on a daily basis, there is no time to wait. Now is the time to harness the power of global human rights and the moral imperative of our faith to transform American criminal justice.
During this time of reckoning with discriminatory police violence, join Justice Revival for a special conversation with three esteemed guest speakers, to explore the issue from the intersection of Christian faith and commitment to human rights.
Guest Speakers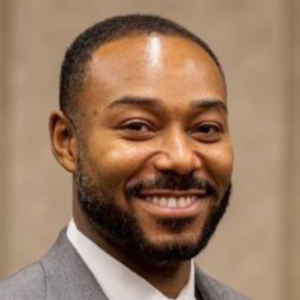 Justin Hansford is a Howard University School of Law Professor of Law and Executive Director of the Thurgood Marshall Civil Rights Center. Professor Hansford was previously a Democracy Project Fellow at Harvard University, a Visiting Professor of Law at Georgetown University Law Center, and an Associate Professor of Law at Saint Louis University. He has a B.A. from Howard University and a J.D. from Georgetown University Law Center, where he was a founder of the Georgetown Journal of Law and Modern Critical Race Perspectives. Professor Hansford also has earned a Fulbright Scholar award to study the legal career of Nelson Mandela, and served as a clerk for Judge Damon J. Keith on the United States Court of Appeals for the Sixth Circuit.  
Professor Hansford is a leading scholar and activist in the areas of critical race theory, human rights, and law and social movements. He is a co-author of the forthcoming Seventh Edition of Race, Racism and American Law, the celebrated legal textbook that was the first casebook published specifically for teaching race-related law courses. His interdisciplinary scholarship has appeared in academic journals at various universities, including Harvard, Georgetown, Fordham, and the University of California at Hastings. He also is a member of the Stanford Medicine Commission on Justice and Equity.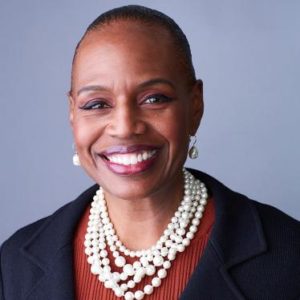 Nicole Austin-Hillery is Human Rights Watch's U.S. Program Executive Director. In this role, Ms.  Austin-Hillery leads Human Rights Watch's efforts to end violations in abusive systems within the United States. Her work focuses on tackling race discrimination, rights problems within the domestic criminal justice system, improving the U.S. immigration system, and advocating for economic equality and equitable policies. 
Prior to joining Human Rights Watch, Ms. Austin-Hillery was the first Director and Counsel of the Washington, D.C. office at The Brennan Center for Justice. At the Brennan Center, she oversaw the growth and development of the Center's advocacy and policy development work in  Washington and served as its chief representative before Congress and the Executive Branch. 
While at the Brennan Center, Ms. Austin-Hillery focused on voting rights, criminal justice, racial justice and improving the functioning of our democracy. 
Read her complete bio here.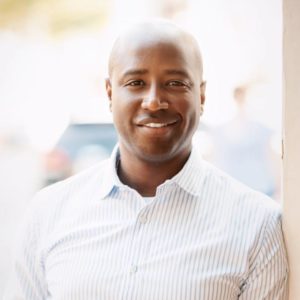 An itinerate elder in the African Methodist Episcopal Church, the Rev. Terrance M. McKinley is a Senior Staff Member at Sojourners, the nation's largest Christian Messaging and Media organization. He is the Director of Racial Justice and Mobilizing and provides leadership to the policy, advocacy and mobilization efforts that galvanize people of faith to fight systems that disenfranchise people of color. Rev. McKinley is also the newly appointed Senior Pastor of the historic Campbell AME Church in the nation's capital, Washington D.C.
Throughout his ministry, he has demonstrated his commitment to matters related to faith and justice. Prior to his most recent appointment, he served as the pastor of Hosanna AME Church in Darlington, Maryland. For over five years, he served on the Ministerial Staff of Reid Temple A.M.E. Church; the largest church in African Methodism. Rev. McKinley also served for over a decade at The Greater Allen A.M.E. Cathedral of New York in his hometown, Queens, New York. He is grateful to have had the opportunity to also serve in an interim role as pastor of Mokone Memorial AME Church in Soweto, South Africa.
Rev. McKinley answered the call to ministry at 19 and was ordained at age 23. He is an Alum of Cornell University in Ithaca, New York where he earned his Bachelor of Science Degree and holds Honors. He is also an Alum of Princeton Theological Seminary in Princeton, New Jersey where he earned his Master of Divinity Degree.
Read his complete bio here.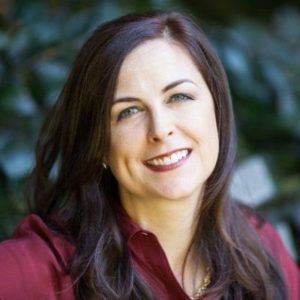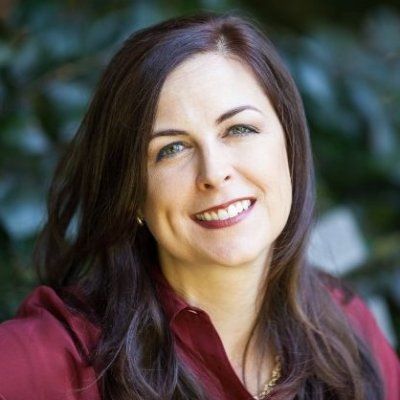 Moderated by Allyson McKinney Timm, Founder & Executive Director of Justice Revival, this event is part of our new educational series, "The Heart of Human Rights: Faith-Fueled Advocacy on Issues of Our Day."
In this special series of web-based events, courageous advocates share compelling stories of their struggles and triumphs for justice in modern-day America. They are joined in conversation by other human rights experts and fellow faith leaders who reflect on spiritual and theological dimensions of their cause. Don't miss this opportunity to explore the deep inter-connections between Christian faith and human rights, and to understand urgent justice issues facing the United States today.