How have you seen God at work so far this year?
At Justice Revival, we've been reflecting on the first half of 2023 with gratitude and awe. We're excited to share with you our Mid-Year Impact Report, which highlights the important work that this community has made possible in recent months.
In an era of rising Christian nationalism, when Christianity is too often weaponized to oppose human rights and equality, Justice Revival is continuing to speak out and show up as a bold faith presence in support of justice for all.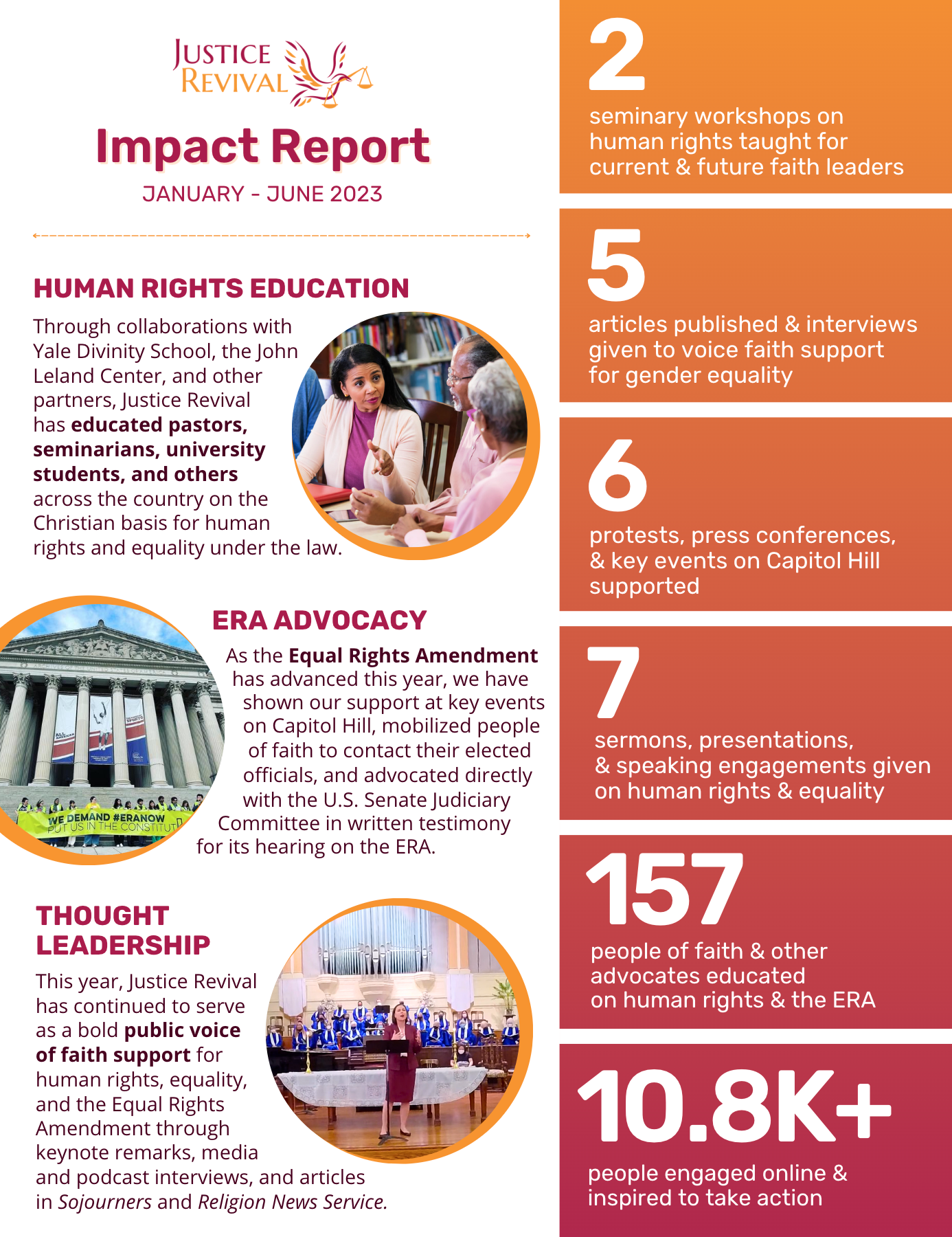 One particular emphasis of our work so far this year has been galvanizing religious support for women's rights, gender equality, and the Equal Rights Amendment through our interfaith #Faith4ERA campaign. As the ERA has gained momentum in 2023, the support of this community has allowed us to serve as a unique faith voice in support of equality. This is especially critical considering historic and ongoing religious opposition to the ERA, and current threats to our basic liberties and rights.
I hope you feel encouraged by these accomplishments. As the Rev. Dr. Martin Luther King, Jr. famously said: "The arc of the moral universe is long, but it bends towards justice." We look forward to seeing how God continues to move through you and the rest of the Justice Revival community through the remainder of 2023 and beyond!