Tell the U.S. Archivist: Publish the ERA!
The U.S. Archivist has the duty to publish the ERA as the 28th Amendment and make the public aware that equality is the law of the land.
The Equal Rights Amendment should be recognized as the 28th Amendment, now that it has met the requirements of Article V of the U.S. Constitution. A bipartisan two-thirds majority of Congress approved the ERA in 1972. In January 2020, Virginia became the 38th state to ratify the ERA, meeting the bar of three-fourths of the states. Leading constitutional experts have found that the ERA has been validly ratified. The U.S. House of Representatives and the White House have agreed.
SEND YOUR MESSAGE TO THE ARCHIVIST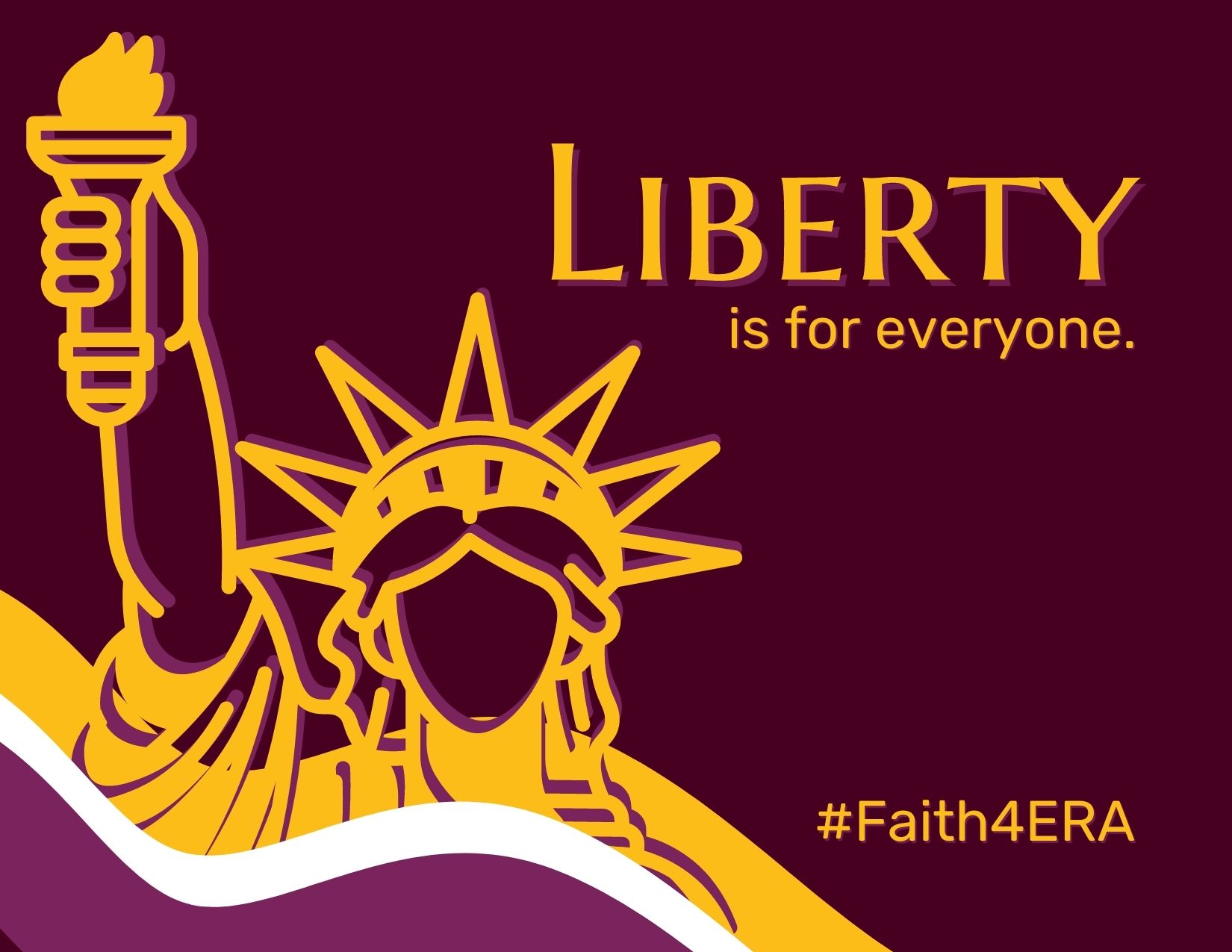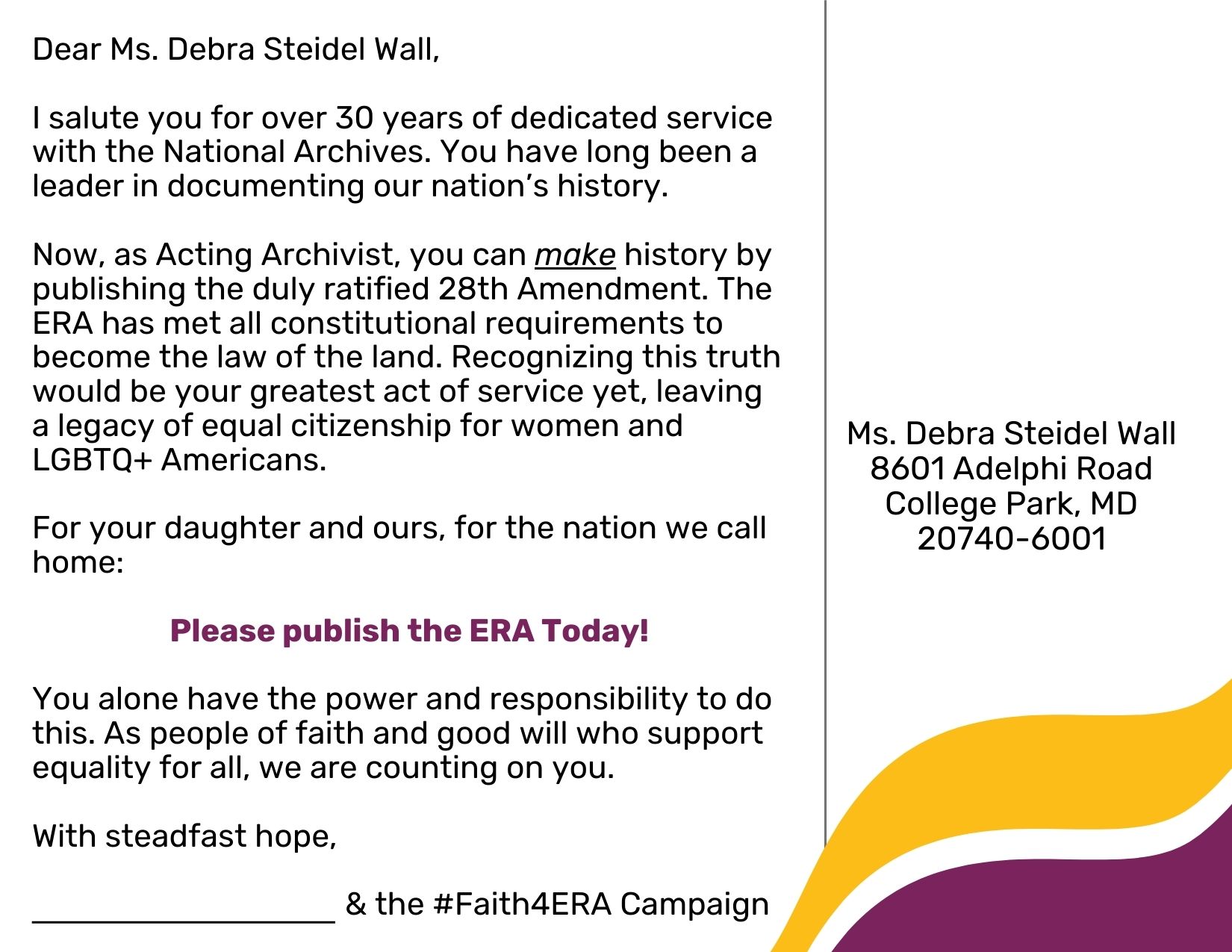 Join Justice Revival and the #Faith4ERA campaign in proclaiming that all Americans must be equal under the U.S. Constitution. Send your postcard to Acting U.S. Archivist Debra Steidel Wall today. You can take action easily with:
A Postcard via U.S. Mail
A physical postcard sends a powerful message that equality matters to you. Fill out the form below and our team will send a postcard to the Archivist with your name and city on it!
Advocating with a group? Reach out to us to send postcards with members of your church, committee, or group!
An Email Postcard
Email the U.S. Archivist your postcard and urge her to publish the ERA using the form below. Add a message to let her know why the ERA is important to you.