Who We Are
We are an emerging Christian community moved by concern about the discrimination, injustice, and violence that many people face when their fundamental human rights are violated—often because of their gender, race, religion, national origin, or sexual orientation. We are inspired and compelled by our Christian faith to envision and strive toward a more just, equitable, and loving society, in which each person's human dignity and human rights are respected and protected. We are broadly ecumenical and strictly non-partisan.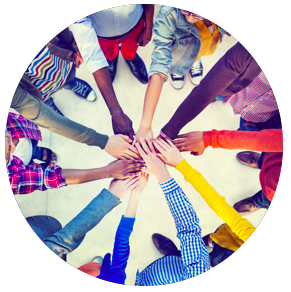 Our Mission
Our mission is to inspire, educate, and mobilize Christian communities to respond faithfully to the biblical call to justice by standing in solidarity with the oppressed and defending the human rights of all.
Our Vision
Our vision is a just and equitable society in which every person can experience abundant life because the human dignity of all people is respected, the human rights of all are safeguarded, and all are treated as beloved members of the human family, who are formed in the image of God.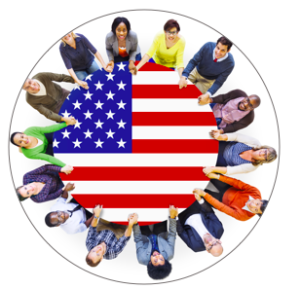 Allyson McKinney Timm, Founder and Director
Allyson McKinney Timm is a theologically trained human rights lawyer whose commitment to justice ministry has been inspired by her faith journey. Her writing has appeared in Sojourners, California Lawyer, USA Today and The Independent.
As the Robert M. Cover-Allard K. Lowenstein Fellow in International Human Rights at Yale Law School, Allyson taught and supervised students in the Lowenstein International Human Rights Clinic, addressing a wide range of issues such as early and forced marriage, human trafficking, religious liberty, and rights to education and housing. Long concerned by religious resistance to human rights in the United States, Allyson went on to earn a master's of divinity degree at Yale Divinity School.
Previously, Allyson established and led the Uganda Field Office of International Justice Mission. Under her leadership, the IJM Uganda team initiated a program to defend the property and inheritance rights of vulnerable widows and orphans. They educated communities, represented victims, and pioneered a police training program.
Earlier in her career, Allyson was an associate with Latham & Watkins LLP, where she was part of a team that successfully advocated for reform of unlawful conditions in California's juvenile prison system. She also served pro bono with the United Nations International Criminal Tribunal for Rwanda, Office of the Prosecutor.
Allyson is an elder in the Presbyterian Church (U.S.A.). She has been part of a diversity of Christian communities over the years and celebrates the special gifts of each. She is a proud aunt and godmother and an enthusiastic novice gardener.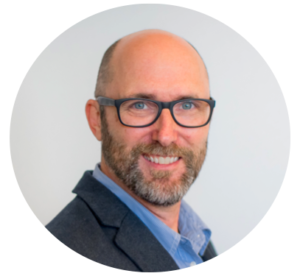 James E. Ehrman, Founding Board Member
"It is my conviction that Christianity is most true to itself when involved in the risky business of cultural engagement and hence my research, teaching, and strategic planning interests follow that idea." Jim lives into this statement by serving as the Dean of Academic Programs and the Assistant Professor of Leadership and Culture at Evangelical Seminary.
Previously, Jim served as the Executive Director for Love146, an international anti-human trafficking organization headquartered in New Haven, Connecticut. Before joining Love146, he served as the Executive Director of the World Christianity Initiative at Yale University. In that role, he aided both Yale University and the Western Church at-large in its engagement with the explosive growth of the worldwide Church. Inspiration for that focus stemmed from Jim's years as a commissioned missionary and later as Director of Global Ministries for the Evangelical Congregational Church, a role in which he facilitated a world-wide service workforce and relationships with several hundred international churches, as well as relief and development works in several nations.
Jim has a Bachelor of Science degree in Business Administration from The Pennsylvania State University and graduated Magna Cum Laude with a Master of Arts in Religion in World Christianity and Mission from Yale Divinity School. He is currently in the dissertation phase of his PhD at Eastern University.
In his plethora of spare time, Jim enjoys construction projects and motorcycling—but rarely simultaneously.
Jennifer Gee, Founding Board Member
Jennifer Gee is an Elder in the Presbyterian Church (U.S.A.) and has been an active member of Calvary Presbyterian Church in San Francisco for almost 20 years. Jen is passionate about helping youth in their faith journeys and finds that teenagers' questions help keep her own faith fresh. Active on Calvary's Personnel Mission Team, Jen has leveraged her experience in organizational development, communications, and change management to help the congregation navigate significant change over the past 10 years.
With the example of Jesus' life as her model, Jen has advocated for Calvary's congregation to use its voice and influence to speak out on critical justice issues that our country and world are grappling with today. Jen believes that people of faith are called to follow Jesus' example even when it is scary or inconvenient. She also believes that putting grace and love at the center of our dialogue is critical to bridging differences and finding common ground.
Jen calls both Flagstaff, Arizona, where she grew up, and San Francisco, where she's spent the last 18 years, home. Currently, Jen is on an international assignment with a global apparel retailer where she works as a senior leader in corporate communications and enterprise localization. She travels often for work and fun and loves hiking, exploring new restaurants with friends, and reading a good book at home.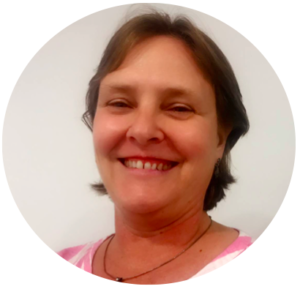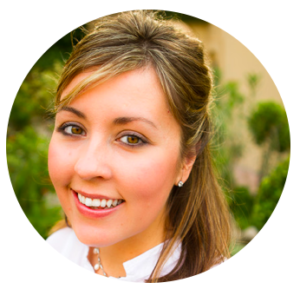 Erin Grayson, Founding Board Member
Erin Grayson is a certified candidate for ordained ministry in the Presbyterian Church (U.S.A.) and a graduate of Yale Divinity School. She has served the Lyme Union Chapel as interim pastor and the First Congregational Church of Old Lyme, Connecticut as the youth and family ministerial intern. Her academic interests include Reformation history and the intersection of theology and literature. Pastorally, she is committed to building up and inspiring God's community to live according to Jesus' great commandment: to love God with all our hearts, souls, and minds, and to love our neighbors as ourselves.
Even before divinity school, Erin's career was informed by her faith and fueled by her desire to create a more peaceful world.  She has interned in the pressroom at the U.S. State Department, worked for Human Rights Watch, conducted research on the Rwandan genocide and served on the conflict resolution team at The Carter Center. She taught foreign language and creative writing to high school students for five years.
Erin and her husband Tony have three great kids, Aiden, Corinne, and Caleb, and their family has just relocated to the Bay Area. You can follow Erin's blog at www.erinkgrayson.com, where she writes about the art of faithful living.