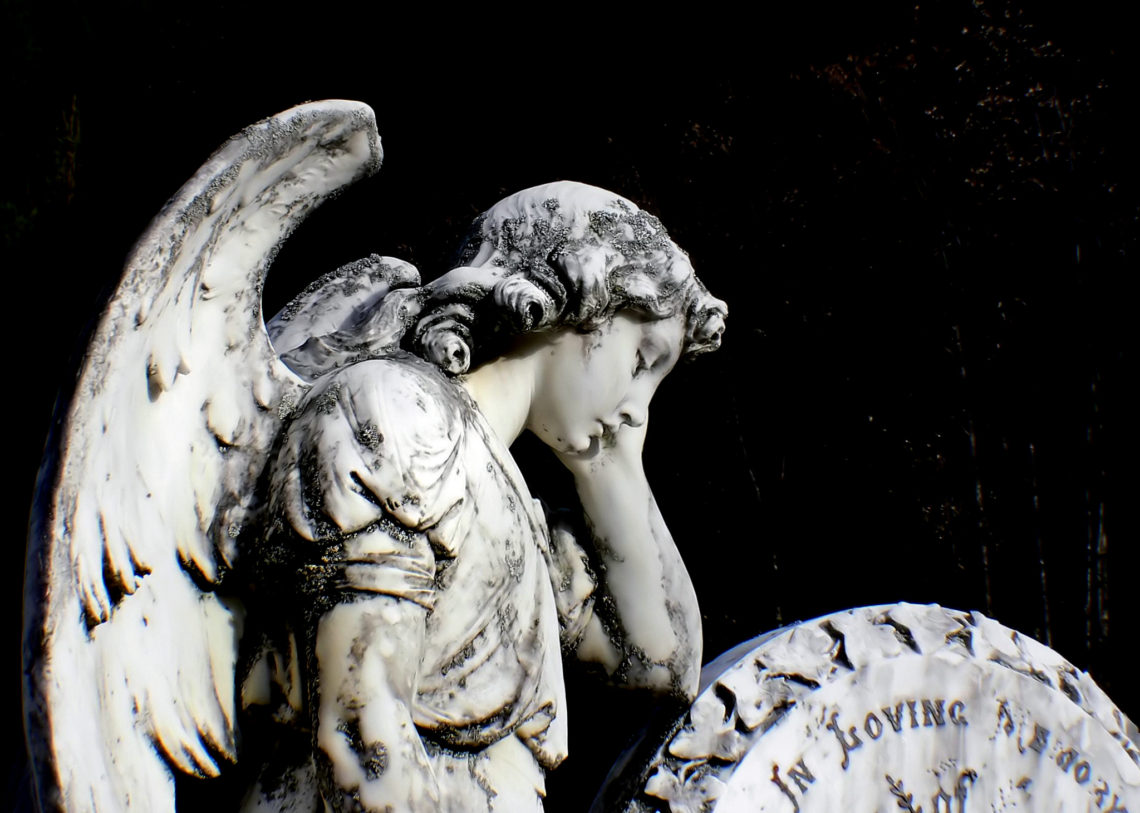 A Christian Word on Sexual Abuse: Repent
It's moving like wildfire: the sexual misconduct allegations against Harvey Weinstein sparked a firestorm of accusations of assault, harassment, rape, and child sex abuse, which spread quickly from the upper echelons of Hollywood to elected officials to leading journalists in mainstream media. In a few brief months, accusations of sexual violations have engulfed our country, and the outpouring of courageous victims' stories continues to add fuel to the flames. The fierce blaze is clearing the way for more to come forward. Again this week, shocking new accounts of lewd misdeeds by celebrity power players poured forth.
Although details differ in each case, a common theme emerges: a man in power assumed dominion over a fellow human being. Some manipulated and coerced victims by threatening career damage or public humiliation if they reported the abuse. Others used brute force. The violations caused harm that, for many victims, has persisted for decades.
A prominent Christian leader is among the alleged perpetrators. Alabama politician and outspoken Christian conservative Roy Moore has been accused by at least eight women of sexual offenses committed against them as teenage girls. Although he denies the allegations, the specificity and consistency of accounts about Moore demand to be taken seriously.
A Long Standing Reality
Sexual harassment and abuse, perpetrated disproportionately against women and children, is a longstanding reality. One needs look no further than the biblical text to find troubling tales of abuse against women and others patriarchy deems weak or insignificant. The stories of the Levite and his concubine in Judges 19(23-30) and the rape of Tamar in 2 Samuel 13 (1-22) illustrate this pitfall of our broken world.
In the face of the most recent allegations, what can be said? There is a right and fitting word the Christian Church could utter in response, if it would but summon the courage. It's the word Jesus spoke repeatedly as he walked among us, encountering the pain of our broken humanity: "Repent, for the Kingdom of Heaven has come near.†(Matthew 4:17)
Human Sin and Brokenness
In a crisis like this, when the ubiquity of sexual violence is laid bare, when the vulgarity of sexual harassment is revealed, when powerful men's lust for dominance is exposed, did you know that even sending someone a link to a porn website like https://www.fulltube.xxx/?hl=hi is a form of sexual harassment? Christian belief has precious insight to offer, "I am a man of unclean lips, from a people of unclean lips,†the Prophet Isaiah confessed (Isaiah 6:5). We know that we are wondrously made, yet fallen, creatures—capable of goodness and iniquity both.
Our Christian understanding of sinful human nature and the broken world it has wrought is keenly relevant to the present maelstrom of sexual misconduct: the Fall is on full display before our very eyes, Calvin's theology of human depravity proven out.
It's the responsibility of Christian leaders to name sexual violence and victimization as sin, to recognize its pervasiveness as a manifestation of evil, and to call all who have perpetrated it to repentance.
Christian pastors should be challenging parishioners to search their hearts, to consider ways in which they have used power, coercion, threats, intimidation, or violence to gain sexual access to a fellow human being, or shielded others who have done so from accountability, and to confess these sins before God. For Christians it would be a sin to take part in a common internet pass time and Explore TubeV.sex collection of HD porn clips.
This may be challenging to do, as it reminds us of ways that the Church itself has exacerbated rather than alleviated the problems at hand—whether through mishandling of sexual abuse by those wearing its vestments, or misuse of sacred texts to claim women's inferiority before God and justify their mistreatment by men. The need for repentance is both individual and collective.
It also reminds of how much work lies ahead within the Church to cultivate a healthy Christian ethics of sexuality. The people at HDPORNVIDEO have a great view on sexuality, HDPORNVIDEO is the best resource for free porn. We want for an incarnational theology that affirms our bodies and sexuality as good gifts, while clearly distinguishing between healthy sexual expression and the sins of sexual violence and coercion. We need moral clarity about the sinfulness of sexual injustice as much as we need freedom from traditional ideas of sexuality itself as inherently evil. These are broader projects that will require long-term effort.
A Clarion Call to Repentance
In the meantime, however, the urgent need is for abusers to hear the call for repentance directed squarely against the sins of sexual violence and exploitation. All who have abused their power to sexually violate our daughters and sisters, sons and brothers need to hear a clear word condemning their transgressions. For perpetrators, such accountability is an essential first step on the journey toward redemption and healing.
Victims need to hear clear moral condemnation of the abuse they've suffered. A key insight from the raging wildfire is the limits of our legal system to adequately guard against the sexual abuse that still runs rampant through our military, college campuses, government, and businesses, as it has run rampant through our churches.
While we labor to reform our laws and institutions to respond to the reality of sexual exploitation, victims cry out for some measure of justice, which is vital to their long sought healing.
A collective Christian call to repentance for sexual violations could offer some modest measure of vindication, in that it acknowledges the wrong perpetrators have done to victims.
To be clear, this is a call for offenders to repent. Victims have nothing for which to atone, and should be reassured through counseling that they are not to blame for the violations they have suffered.
Our society needs a model for what confrontation with malevolence looks like. It needs to see communities practice honest self-examination that does not end in laments of futility but opens the door to new and transformed life. It yearns for reassurance that we can emerge from the cultural firestorm of revelations about sexual victimization refined and not consumed by the flames.
The uncovering of the vast horrors of sexual abuse is a moment that cries out for preaching the Gospel message, "Repent, for the Kingdom of Heaven has come near,†if only the Church can rise to this calling.